Which Cruise Line Should I Sail? The Definitive Guide for 2023
Which cruise line should you sail for your vacation? When it comes to selecting the right cruise line for you, it can feel a bit like car shopping.
Say you want a new SUV. You have options from dozens of car makers. You have to narrow the list down by price range, reliability, cost, and more. You can quickly feel overwhelmed, and your head spins from all the choices.
While cruise lines aren't as numerous as car companies, there are still lots to choose from. Passengers new to cruising can easily get overwhelmed by the choices, not sure of what the difference is between them all. Is a cruise on Carnival the same as a cruise on Princess? Is a cruise on Royal Caribbean the same as a cruise on Celebrity?
If you're a first-time cruiser and feeling overwhelmed by which cruise line you should sail, don't worry — you're not alone. We've created this guide to give you a better idea of each major cruise line — including who the line is perfect for — so that you can pick the right one for your vacation.
Overview: What to Consider in a Cruise Line
Before we can get into the ins and outs of each cruise line and which one you should sail, we need to cover what factors to consider.
The good news? While you have a lot of choices, overall cruise lines are remarkably similar. In fact, you can expect most aspects of your trip to be the same. Different cruise lines are more like different airlines. There are noticeable differences, but the experiences is largely similar. That means you won't have to worry about picking the wrong line; the worst "fit" cruise line is still likely to be a lot of fun for you.
That said, there are differences between the lines that can make one perfect for you. In particular, we suggest cruise passengers look at the five following areas:
Atmosphere
What is the atmosphere on a cruise ship? For lack of a better term, this is the "feel" of the ship. Is the vibe like a party? Or is it more refined and elegant? If you don't wear a tux to dinner will you feel out of place? Or is anything more than flip-flips and shorts considered to be too dressy?
Each cruise line has a different feel that they have onboard. Just like the difference between a casual hotel and a fancy hotel, different atmospheres appeal to different passengers.
Activities
Needless to say, different cruise passengers are interested in different activities. Some folks are happy to just sit poolside, soak up some sun and read a book. Others need a thrill-a-minute and want to do things like waterslides, play games, and even drive go-karts on a cruise ship. Still others want cultural things to do like learning about ports of call or attending cooking classes.
The mega-lines like Carnival, Royal Caribbean, and Norwegian have moved toward offering lots of adrenaline-pumping activities that younger passengers will enjoy. The luxury lines like Princess and Celebrity aim more toward classic cruise activities enjoyed by older audiences.
Passenger Focus
Perhaps the biggest difference between cruise lines has to do with the passenger focus. This relates to what sort of passengers the cruise line caters and markets to. In other words, who will you be sailing with on the ship?
Some cruise lines focus on luxury — aiming to attract older, wealthier passengers. The mass-market cruise lines focus on everyone, from families to Spring Breakers to couples celebrating their 50th anniversary. Obviously with so many people on a ship, who you sail with has a big impact on the right cruise line for you.
Ships
Over the past decade the cruise industry has seen an arms race among ships. The modern cruise ship is completely different than those found just a few years ago. They are larger, more luxurious, and have more amenities/activities by far. And with the cruise ship being one of the most important factors in the enjoyment of your cruise (after all, you spend the majority of your vacation onboard), then a cruise line with a fleet of bigger and newer ships is important.
Price
When it comes down to it, so many people love cruising because it offers a lot of value for the price. Where else can you travel to distant ports — playing hopscotch with tropical beaches — and not break the bank? Truth is, however, that you can spend as much as you want on a cruise and some lines appeal to those looking to spend a bit more while others appeal to budget-conscious cruisers. Picking the right cruise line for your budget can make a big difference.
So which cruise line should you sail? Below we've profiled each major line — including who is most apt to enjoy it — paying special attention to the factors mentioned above.
Carnival Cruise Line
As one of the largest cruise lines, if you've searched for a cruise at all then chances are you've come across an offering from Carnival. Each year millions of passengers sail the cruise line, known for its highly affordable prices and fun atmosphere. Some trips sail for as little as a couple of hundred dollars per person. It's also a popular choice as for-purchase items like drinks, specialty restaurants, Internet and other things are relatively inexpensive compared to rivals.
It's not just price that makes Carnival so attractive to many passengers. The line offers more homeports than any other, including smaller ports of call like Baltimore, Charleston, and Mobile. That means a cruise is within driving distance for millions more people.
Known as the "Fun Ships," the vibe on Carnival is always relaxed and never stuffy or formal. If you're looking for casual, this is it. That relaxed atmosphere along with a low price point means you get a wide range of passengers, ranging from families with kids to college-aged kids and those simply wanting a getaway without spending a fortune.
Now across the fleet, Carnival doesn't have the reputation for having as many high-octane things to do on the ship as its main rival Royal Caribbean if you're looking for the most activities. Still, the ships offer lots to do in a classic cruise sense — including tons of bars, restaurants, and pools. As well, following the health crisis, a number of older ships were sold, while new ships — like Mardi Gras and Carnival Celebration — are offering more things to do and a bigger space.
Who Carnival Is Right For: Carnival is ideal for those wanting to have a good time while not spending a ton of money. It offers a great value. With so many ships and ports, the line also makes it easy to find a cruise that fits any schedule. The cruise line has something for all ages and for families, singles, and couples. If you're looking for luxury, Carnival likely isn't it, but it's still a great "all-around" cruise line.
Read: 12 Major Differences Between Carnival and Royal Caribbean
Royal Caribbean
When it comes to size of ships, Royal Caribbean is the clear leader. All five of the largest cruise ships in the world are from Royal Caribbean. (And with the upcoming Icon of the Seas, the cruise line is pushing things even larger.)
Those large ships are much more than just bigger boats to carry more passengers. The cruise line also pushes the envelope for things to do on its ships.
It's Royal Caribbean that offers the tallest slide at sea (The Great Abyss), along with the Flowrider standing waves, Splashaway Bay, NorthStar (an observation pod that goes high above the ship), ice skating rinks, laser tag, any number of bars, restaurants, and pools. In short, Royal Caribbean takes top prize when it comes to its ships and the things to do for anyone in the entire family.
The atmosphere on the ship is also enviable. It's largely relaxed, but with hints of luxury. During the day, shorts and flip-flops are the order, but nights can turn more elegant. Spots around the ship vary from completely casual to much more refined. The feel in our opinion is a step above Carnival in luxury, without going overboard.
For all this you'll pay a higher price. Older ships on Royal Caribbean often have cheap fares, but you will usually pay a premium to sail on the newer, larger ships.
Royal Caribbean is a mass-market cruise line, which has appeal to everyone. Families with kids will especially like the number of things to do for children, but no matter who you are, there is something for you to enjoy.
Who Royal Caribbean Is Right For: Those wanting a more luxurious cruise while still keeping the casual atmosphere. Royal Caribbean is nice, without feeling stuffy. Everyone from kids to retirees will find something to like on the ship, and there is never a risk of being bored given the large size and number of things to do.
One note: While often ships within a fleet are very similar, we believe there is a marked difference in the experience of Royal Caribbean's largest Oasis-class ships. We'd recommend them to anyone looking for the best of what Royal has to offer.
Read: Major Differences Between Royal Caribbean and Norwegian
Norwegian Cruise Lines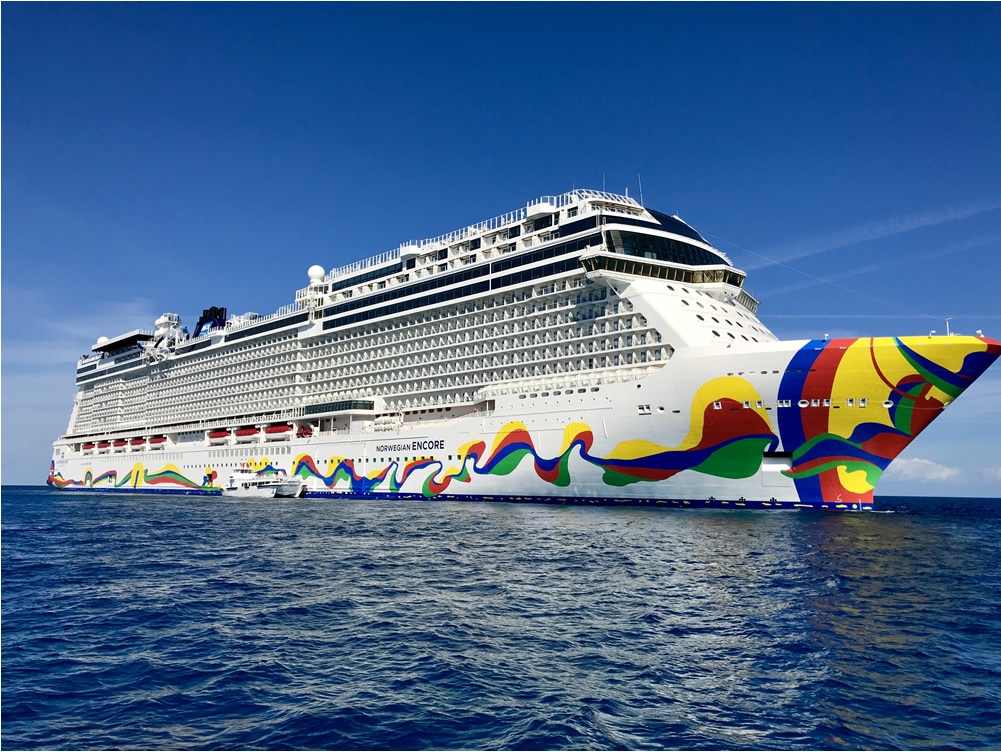 Norwegian rounds out the "big three" cruise lines, along with Carnival and Royal Caribbean. These three lines have a firm hold on the majority of the cruise market. And while Norwegian is the smallest of the three, it has a lot to like.
In terms of ships, Norwegian's aren't as large as its rival Royal Caribbean, but they are still plenty big.
As well, the cruise line continues to push the envelope with onboard activities. Its newest ships have noteworthy features like go-kart tracks and extreme waterslides jutting out over the edge of the ship. There are also features like laser tag arenas and virtual reality experiences.
Norwegian — like its main competitors — is a mass-market cruise line. That means it will appeal to all ages and types with lots to do for everyone. The atmosphere on the ship is comfortable, with a relaxed vibe that has touches of luxury.
That said, newer ships (including its Prima class) point toward more of a focus on luxury. This is especially true with The Haven. This is NCL's "resort within a resort" that features more upscale amenities that are private only to Haven guests.
You'll also find that the general prices on the ship are higher than its two main competitors, which helps to stem some of the "party" atmosphere you might find elsewhere, but means you'll spend more on your cruise. 
One other thing to know? NCL has appeal for solo travelers, including offering studio rooms designed for only a single guest.
Who Norwegian Is Right For: Norwegian is ideal for those wanting large ships with lots to do, but are willing to pay a higher price than some other lines. For instance, a drink package on Carnival is around $60 per day, versus nearly $110per day on NCL.
Newer ships will have more to do compared to older vessels and are ideal for everyone from families to empty-nesters. Just know that they are generally more luxurious than you'll find with other large lines. Look at the cruise line's Haven suites if you are looking for a more luxurious trip. 
Cruising solo? Many NCL ships offer studios that don't have a double occupancy charge.
Read: Major Differences Between Norwegian and Carnival
Princess Cruises
So far we've discussed the large cruise lines that try to appeal to everyone. However, not every cruise line aims to do that. Case in point is Princess Cruises. While anyone and everyone is welcome aboard, it definitely aims to appeal to those wanting a more luxurious and relaxing vacation. For instance, not everyone looks for a cruise line that serves afternoon tea like Princess does.
While the ships have plenty to do, they don't try to go over-the-top with things like go-karts and roller coasters. Instead, the focus is on more enriching activities like stargazing on the top deck of the ship, musical productions, and fine dining.
Everywhere you turn there are smaller touches designed to pamper guests. For example, the ships have the "Princess Luxury Bed" that's a step above what you'll find on most cruise ships. There is also free room service, a rarity on most lines.
As for ships, the cruise line's newest ship holds about 3,600 passengers. Many new cruise ships hold between 5,000-6,000 passengers. (Princess is moving toward larger ships in the future.)
What's interesting is that while there are fewer economies of scale with smaller ships and the line aims for more luxury, prices for Princess are not that much higher than the major cruise lines. In other words you can sail in luxury for only a little more. Itineraries for Princess are also global, meaning more trips to and from faraway places versus what's seen with mass-market lines.
Who Princess Is Right For: Those who will feel most at home are affluent passengers who enjoy the finer things in life. There are lots of amenities for families, but the cruise line is aimed toward older passengers looking for a more refined experience. Anyone can have fun on the ship and enjoy their vacation, but expect an older crowd in many cases.
Celebrity
While Princess is the luxury cruise line owned by Carnival Corporation, Celebrity is the luxury line owned by Royal Caribbean. In the many ways you'll find similarities between Royal Caribbean and Carnival, you'll also find similar experiences on Princess and Celebrity.
The cruise line has a definite focus on luxury and service, with an atmosphere aimed toward more refined travelers. For instance, while some cruise lines boast about their rock-climbing walls or laser tag, Celebrity mentions famous chefs, a ballet company, and glass-blowing classes on their ships.
And while kids are of course welcome, your other passengers are most likely to be older and more affluent. In other words, kids might be more bored on a Celebrity cruise compared to some of the family-oriented lines.
Celebrity has made a splash with recent new ships. Most notable is the Celebrity Edge, Apex, and Beyond, ships that have set a new mark in luxury. Its most famous feature is the "Magic Carpet" — a platform on the side of the ship at goes up and down decks providing a one-of-a-kind experience. As well, older ships are undergoing the "Celebrity Revolution" — a $500 million upgrade plan across the fleet to redesign and add new features .
As you would expect, Celebrity charges a premium for its cruises. It's definitely a "pay more, get more" situation. That said, the prices aren't that much more than a cruise on a budget-focused line. We found trips to be a few hundred dollars more than what you'll find with other carriers. Celebrity also offers an "Always Included" deal that includes gratuities, a drink package, and wi-fi with your cruise fare.
Who Celebrity Is Right For: As with Princess, we think older and/or more affluent passengers who want a more refined and relaxing experience will be a fit for Celebrity. If you're the sort of person who wants to enjoy the spa and sip champagne without lots of noise or kids around, then the cruise line might be for you.
Disney
If you have kids and are interested in cruising, then you've no doubt thought about a Disney cruise. The company known for its theme parks, movies, and resorts is also in the cruising business. And those touches you'd expect from Disney make their way to the ships.
For one, the style of Disney cruise ships is unlike any other cruise line's vessels. The ships have a distinctive "retro" style (despite being modern vessels) that harken back to the elegance of cruising in the early days.
Of course, you'd expect a Disney cruise to be focused on children and families, and it certainly is. Characters like Mickey and Donald Duck roam the ship and there are other experiences with Disney-owned properties like Marvel and Star Wars. While there is plenty for mom and dad to do — such as the spa, adults-only eateries, and nightclubs — we think that only adults who are very into Disney would think of sailing the cruise line without kids.
Notably, we've heard mention that drinks are not as free-flowing as you'll find on most cruise ships and Disney cruise ships don't have casinos. In other words, if you want a more "adult" time, then you likely want to look for another cruise line.
You might expect given the cost of visiting Disney World it would be pricey to sail on the ship. You're right. Of all the major cruise lines, we've found Disney to be the highest priced. For example, we found four-night cruises in July (peak season), which might be $400-$600 on most cruise lines selling for about $1,500-$2,000 per person on Disney. That's a high price to pay, but many people rave about the service and experience on a Disney cruise.
Who Disney Is Right For: You guessed it. Disney cruises are ideal for those families wanting to have a vacation that the kids will remember. The price is expensive compared to other cruise lines, so you'll want to be willing to open up your wallet for the experience.
MSC Cruises
In the U.S., MSC Cruises is a relatively small player. However, globally MSC is a major cruise line… and it's making big inroads into the United States. If you plan to sail from Miami, Port Canaveral, or New York, then you can book a cruise aboard the line. In the years ahead, don't be surprised if MSC offers more departure ports.
So what is MSC like? In some ways it is similar to other mass-market cruise lines. You can expect ships with tons to do; popular spots like the pools, waterslides, spas, buffets, and more are all there. The experience is designed to appeal to everyone. Whether you are sailing as a family or a romantic couple's getaway — and anything in-between — then you'll have a good time.
But there are some things that make MSC very different than its rivals.
Perhaps the biggest difference is that since MSC has a large presence in the global cruise market, many passengers hail from outside the United States. While cruises from the U.S. on most lines are largely filled with American passengers, on MSC you'll find all nationalities.
And because of its clientele and roots in Europe, there are definite touches that feel different than other lines. For instance, announcements are made in several languages and evening shows are more "old-school" in many cases. This includes lots of singing, dancing, and acrobatics compared to full-scale productions put on by some lines. (Some ships have Cirque shows.) In short, even if you depart from Miami, you may feel like you are sailing in Europe instead of the Caribbean.
One area that MSC is decidedly different is cost. Trips are typically less expensive than what you'll see on other lines, even compared to budget-friendly cruises like Carnival. We've found 7-day cruises for just $300 per person (before taxes and fees).
Low prices also extend to once you are on the ship. Drink prices are typically a couple of bucks cheaper than rival cruise lines, and gratuities are also less than rivals.
Now some of these lower prices may be a way to encourage more people to try out the cruise line since it's not well-known in the United States just yet. In other words, they could increase in the years ahead. For now, however, MSC offers one of the best deals in cruising.
Who MSC Is Right For: Anyone can find a good time on MSC. Those who will especially enjoy the cruise line are people looking for a great value and who are willing to try something new because the price is right. As well, those wanting to sail with a diverse group of other passengers — instead of only Americans — will appreciate an experience that is more catered to them. Americans, Italians, Germans, Portuguese, Brazilians, and Argentinians all come together to have a great time on MSC.
Virgin Voyages
A new player to the cruise scene, Virgin Voyages had planned to start sailing in 2020, but that was delayed due to the health crisis. The cruise line finally saw its first ship — Scarlet Lady — set to sea in 2021.
Of all the cruise lines featured here, Virgin is without a doubt the most unique. The cruise line does things very different from any other line, from the way the ship looks to the onboard experience, to its fares.
The line takes an approach to appeal more to younger cruise passengers. It is adults-only, with no kids allowed. It's also modern and trendy, featuring more risque entertainment options, more of a focus on wellness, and other touches. In addition, shorter cruises — more popular with younger passengers — are most common. But don't think you have to be young and hip to sail. It's open and welcoming to any age over 18.
There is no buffet; tips, Wi-Fi, and all food are included in the fare; and there is even a tattoo parlor on the ship. As well, the design of the ship is like a trendy Vegas hotel, complete with "RockStar Quarters" that include your own record player.
In short, if you've ever thought that cruising was stodgy or old-fashioned, then Virgin Voyages is designed to break that stereotype.
Who Virgin Voyages Is Right For: If you see the appeal of cruising — warm weather, beautiful destinations, all-inclusive — but thought that it was a bit old-fashioned, then Virgin Voyages may be ideal. The line does things differently than most other lines, making it more akin to a trendy Vegas resort than a typical cruise ship.  
Picking the Right Line
Here's the good news — no matter which cruise line you pick, the odds are in your favor that you'll have a great time. In large part the experience across lines is similar. They all aim to give you a great vacation.
With that said, there are some bigger picture things we'd suggest considering.
If you are wanting to have a more active time with a festive atmosphere, then look toward the mass-market lines such as Carnival, Royal Caribbean, and others. These ships aim to please everyone, and generally have a more diverse crowd of ages and things to do.
If you're more interested in having a peaceful, relaxing time, then you can still find those on mass-market lines, but might appreciate higher-end cruise lines such as Princess or Celebrity. These lines focus more on luxury.
Should cost be the biggest concern, then you'll find the best deals typically with Carnival and MSC. Other lines tend to be more pricey, although they may have deals.
Finally, keep the port of departure in mind. The larger lines like Carnival and Royal Caribbean have more ships, which means more departure ports. For example, they both sail out of Galveston, Texas, while other lines do not. It may be that the convenience of a ship sailing from a port within driving distance is worth selecting one cruise line over another.
Related Articles: